GM Heritage Museum (Slideshow) - aka: GM Heritage Center
Posted 10 February 2012 - 10:19 PM
---

Advertisement
Posted 10 February 2012 - 11:28 PM
youtube likes to group things that are related. some of those cars in there are pure sex... is that why there are like 5 videos on the sidebar with japanese girls in their underwear or am i just seeing that...?

---
Posted 11 February 2012 - 07:08 AM
Pleasant vid, except some of the captions are wrong-o, which lessens the enjoyment for me just a little bit.

---
Posted 11 February 2012 - 08:22 AM
Seeing this place in person has always been at the top of my life list.

Working there would be the best job on the planet - Hell, i'd be happy to rent a corner of the building and live there!

Thanks for posting this, PCS.

---
---
---
Reply to this topic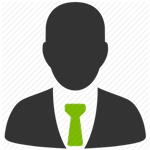 0 user(s) are reading this topic
0 members, 0 guests, 0 anonymous users