Chrysler Recalls 127,350 Chargers and 300's 2011-2012 models
Started by
dfelt
,
May 07 2012 01:41 PM
, 2 replies to this topic
Posted 07 May 2012 - 01:41 PM
http://bottomline.ms...ysler-300s?lite
WOW, Fuse that over heats an causes loss of control.
---

Advertisment
Posted 07 May 2012 - 05:33 PM
Well, I think the real problem is that the fuse that blows disables nannytech like Traction Control and ABS, and driver's are left with *gasp* dark ages 1995 vehicle dynamics. And Chrysler's lawyers feel the need to scare everyone since nobody can make it a mile without both kicking in.

---
Posted 07 May 2012 - 06:33 PM
Chrysler is being proactive and voluntarily doing the recall. Good of them to take care of it early rather than some companies who dismiss the known issue for years *cough* Toyota *cough*.

---
---
---
Reply to this topic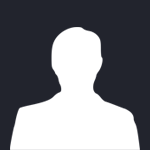 0 user(s) are reading this topic
0 members, 0 guests, 0 anonymous users