Posted 13 June 2012 - 09:26 PM
http://www.flixxy.co...italian-job.htm
Very cool Mini Commercial for the upcoming games. A node to the Italian job but filmed driving around London.
Enjoy,
---

Advertisment
Posted 14 June 2012 - 02:19 PM
As a MINI owner...ahhh...I love these little cars.

...although I think Clarkson racing the Vette in a shopping mall while driving a Fiesta was also awesome...

---
Posted 14 June 2012 - 02:21 PM
...and also...notice how often foreign car makers use red, white and blue cars as a possible appeal to Americans?Datsun did it with the 510 and thew 240Z in the 70's, Mazda brought the Miata out originally in Red, white and Blue...and the cars in the Video...red white and blue....

---
---
---
Reply to this topic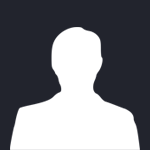 Also tagged with one or more of these keywords: mini, UK, 2012
News and Views

→

Sales Figure Ticker

→


Started by

William Maley

,

03 Mar 2015

February 2015

,

Sales

and 3 more...

News and Views

→

Sales Figure Ticker

→


Started by

William Maley

,

03 Feb 2015

Sales

,

Sales Figures

and 3 more...

News and Views

→

Sales Figure Ticker

→

2014 Sales Archive

→


Started by

William Maley

,

05 Jan 2015

December 2014

,

Sales

and 3 more...

News and Views

→

Sales Figure Ticker

→

2014 Sales Archive

→


Started by

William Maley

,

02 Dec 2014

November 2014

,

BMW

,

MINI

,

Sales

and 1 more...

News and Views

→

Sales Figure Ticker

→

2014 Sales Archive

→


Started by

William Maley

,

03 Nov 2014

October 2014

,

Sales

,

BMW

,

MINI
0 user(s) are reading this topic
0 members, 0 guests, 0 anonymous users