In our last Trivia Tuesday, we had a car painted with tiger stripes. This time around, we have a Thunderbird with a gigantic hole in its side! Can you answer our Trivia Tuesday questions?
The 'Farm-O-Road' utility vehicle was produced by which automaker?

All the GM car Divisions reached their V8 displacement zeniths in model year 1970… except for one which did so 2 years removed from the others.

What nickname did Buick have for it's straight eight engine of the 1940s and 1950s?

What decade in automotive history saw the largest leap in rated horsepower within a single brand?

What was the first model year for the Chevrolet Biscayne and the last model year for the Bel Air?

What is going on with the Thunderbird in this pic?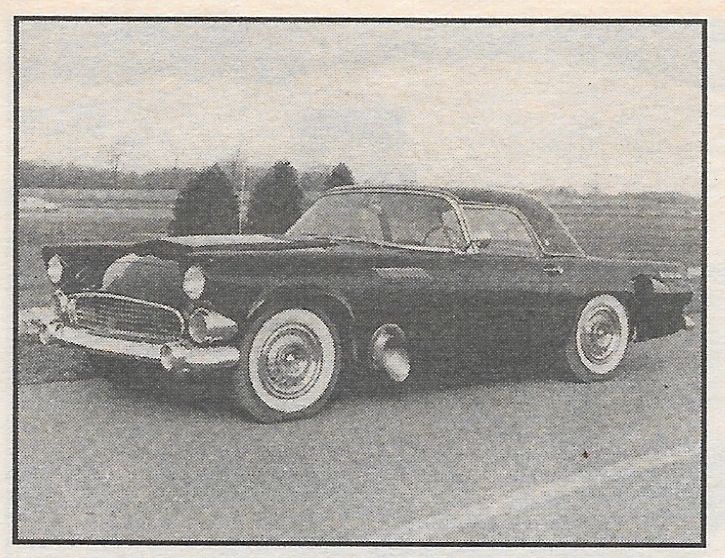 Answers to the last Trivia Tuesday:
International Race of Champions




1967 Lincoln




Ranger (Ford), Citation (Chevy), Pacer (AMC)




1949 2-dr hardtop body style




Mercury Cougar




Tiger Balm